Please click on the product category below ……
---
---
---
---
Other Tanks (select ->    ….Silos     ….Kettles)
---
---
---
---
---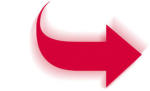 ……………..  please add my product to your list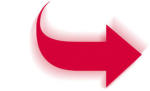 ..……………  we have customers looking for these products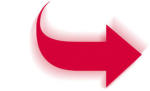 …………….. Inventory in PDF Currently Not Available
……………..  contact us
Legal and General Information
Terms and Conditions of sale (T&C)
General
Any affirmation of fact or promises made by Seller shall not be deemed to create an express warranty that the Goods shall conform to such affirmation or promise. Any descriptions, samples and specifications with respect to goods offered for sale herein are not warranted by Seller to be accurate or complete. If a model or sample was shown to Purchaser, such model or sample was used merely to illustrate the general type and quality of goods sold by Seller and not to represent that the Goods would necessarily conform to such model or sample. Any description is for the sole purpose of identifying the Goods and no affirmation, promise, description, sample or model shall be deemed part of the basis of the bargain. SELLER STRONGLY RECOMMENDS THAT PURCHASER CONDUCT AN ON-SITE INSPECTION OF THE GOODS SOLD. SELLER SHALL NOT BE RESPONSIBLE FOR THE CONSEQUENCES OF PURCHASER'S FAILURE TO INSPECT THE GOODS OR FOR ANY INACCURACIES, INSUFFICIENCIES, OR OMISSIONS IN SUCH DESCRIPTIONS, SAMPLES AND/OR SPECIFICATIONS. ALL SALES ARE FINAL.

Quotation
All quotations are as is/where is, subject to prior sale, taxes extra (if applicable) unless otherwise stipulated in the quotation.
Payment Terms
The purchase price for the goods sold shall be as shown on the face of the invoice, F.O.B. Seller's place of business, unless otherwise agreed to in writing by the parties. The purchase price shall be payable as follows in the currency stated in accordance with the terms outlined in the invoice.
50% (non refundable) payment required with purchase order, balance due before loading. Loading of items must be within seven (7) days of deposit unless otherwise noted on the Invoice. If loading does not occur within that seven (7) days, the the entire balance will be due immediately on or before the seventh (7) day at which time ownership will be transferred to the purchaser.
Payment type: bank Transfer (preferred method), certified cheque (allow 48 hours for bank authentication before release of items).
Credit Cards are acceptable for payment. A 2.5% Service charge will apply on total.
Deliveries
Seller shall deliver all Goods to a carrier for transport to Purchaser's place of business or as directed in writing, with all costs of transport borne by Purchaser. Purchaser shall bear all risk of loss with respect to the Goods from the moment the Goods are delivered to the carrier.
Disclaimer:
The information provided on the listings page(s) are to the best of Ted the Tank Man's knowledge and believed accurate and reliable as of the date inserted. However, no representation, warranty or guarantee is made as to its accuracy, reliability or completeness. It is the user's responsibility to satisfy themselves as to the suitability and completeness of such information for their own particular use. All items listed are subject to prior sale.
Website Content
Whilst the information provided on this website is given in good faith by Ted the Tank Man, no warranty or representation is given concerning such information which must not be taken as establishing any contractual or other commitment binding upon Ted the Tank Man. Furthermore, whilst Ted the Tank Man uses reasonable efforts to include accurate and up-to-date information on the website, to the extent permitted by law, Ted the Tank Man makes no warranties or representations as to its accuracy.
To the extent permitted by law, Ted the Tank Man excludes all liability to third parties arising directly or indirectly from their use of or reliance on information or materials contained in this Web site. Ted the Tank Man reserves the right to revise this website at any time.
Pictures, illustrations or descriptions or any other information submitted or contained in this website or other advertising matter are for general information and guidance. There may be minor variations between the goods as shown or described on our website and those dispatched to you without affecting their function, quality or price.